Boards
WHERE IS THIS GAME AT. 7 years w
12/02/2019 - 18:16
Loving the continued optimism.

Laughing at it too.

BKII for life!
FM Towns Fan
13/02/2019 - 11:44
See the good in everything and you can't go wrong
There is always PAPRIUM
27/02/2019 - 13:51
And in the real world...

Anyway, still laughing / loving.
FM Towns Fan
09/03/2019 - 21:27
La fin Février est bien passée ......
code 8855874 sur PAPRIUM
10/03/2019 - 18:21
"On the 27th of October 2018, we are having a party in Paris, France. Let's celebrate SEGA Genesis / Mega Drive's 30th anniversary and the release of PAPRIUM. "
FM Towns Fan
10/03/2019 - 23:54
Wanna party ? PAPRIUM is finally getting out... no shitting . that time ! https://t.co/htZrt2ulmQ
14/03/2019 - 21:57
I sincerely hope Fonzie is well too.

I'm waiting patiently. I check back at least once a month to see for any updates. but I am in no rush. pier solar took awhile. I know this game will too, especially if he is doing this by himself at the moment, which I imagine.

Keep grinding Fonzie. Prove people wrong. make the GREAT game you envision.


After all, when it comes out everyone is going to want to play it. even the people who have been hating.

FLAME SHOT!
15/03/2019 - 13:51
Same for me.
Keeping cool, just wainting.
SMS-GameBoy-SNES-MEGADRIVE-N64
15/03/2019 - 22:24
Moi je me prépare à toutes éventualités, si le jeu ne venait à être libéré que sous forme de ROM je suis opérationnel.
J'ai bien eu le temps d'apprendre les bases depuis le lancement du projet Y pour lancer un émulateur.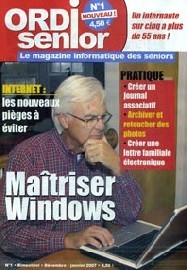 28/03/2019 - 00:37
I have a lot of money in this too, I have received items in the past: great quality. Now, this is either one of the greatest long-game Ponzi schemes ever, or we will get it one day. If it is the latter, then I reckon at least more regular updates are not too much to expect
You may want to sign-in or register to reply to this message.